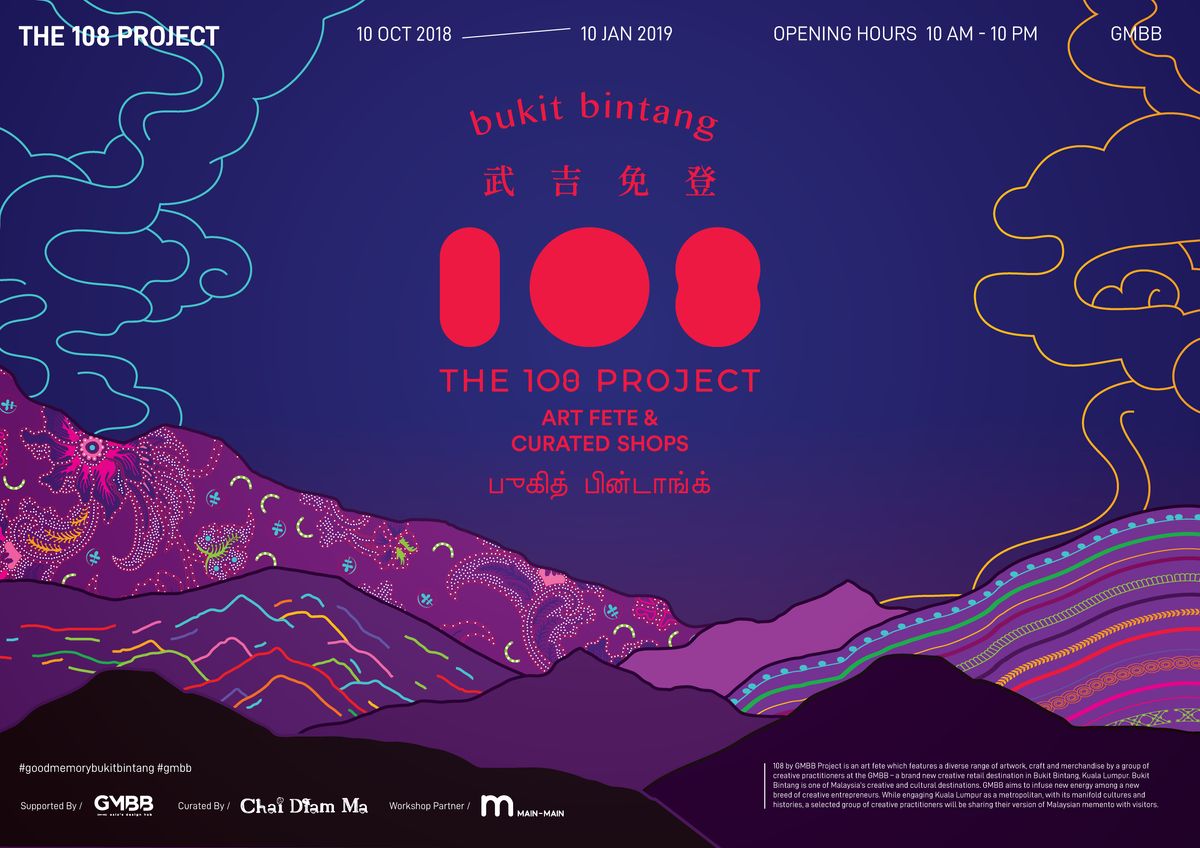 Hello friends, we are very excited to announce that we will be part of the 108 by GMBB Project. Come join us to have an actual feel of our products. We will be at GM - 1- 21!
Address : https://goo.gl/maps/CijuGn8FCt22
Official statement :
108 by GMBB Project is an art fete which features a diverse range of artwork, craft and merchandise by a group of creative practitioners at the GMBB – a brand new creative retail destination in Bukit Bintang, Kuala Lumpur. Bukit Bintang is one of Malaysia's creative and cultural destinations. GMBB aims to infuse new energy among a new breed of creative entrepreneurs. While engaging Kuala Lumpur as a metropolitan, with its manifold cultures and histories, a selected group of creative practitioners will be sharing their version of Malaysian memento with visitors.

This three-month-long event is open to the public with programmes including workshops and performances, from 10th October 2018 to 10th January 2019.
Do come and pay us a visit!