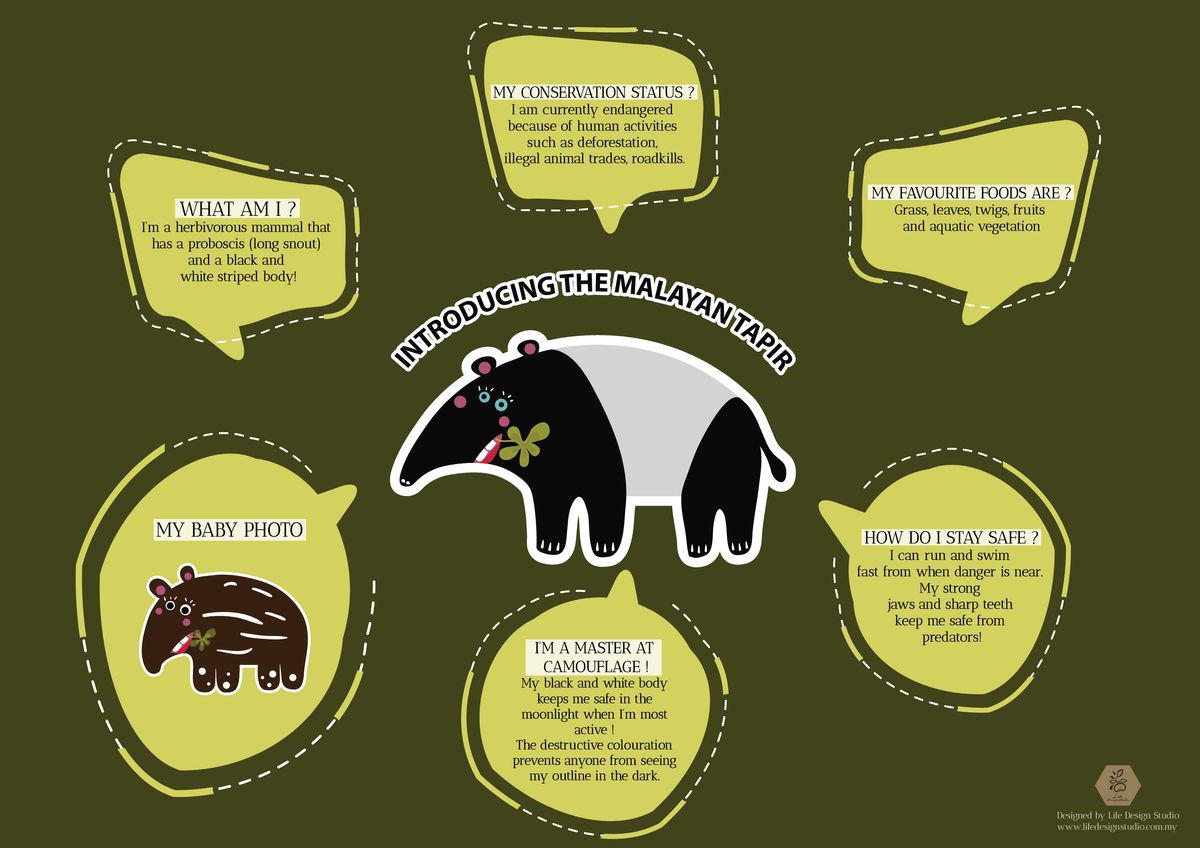 Hello everyone, here are some information on the Malayan Tapir featuring Ah Riang The Happy Tapir!
This Malayan Tapir infographic features information on our cute mammal in an easy to view format and we hope it helps! This picture is free for download and comment below if you think we should add more information on our blog.
Follow us on Instagram for more updates!
With Love,
the LDS team.