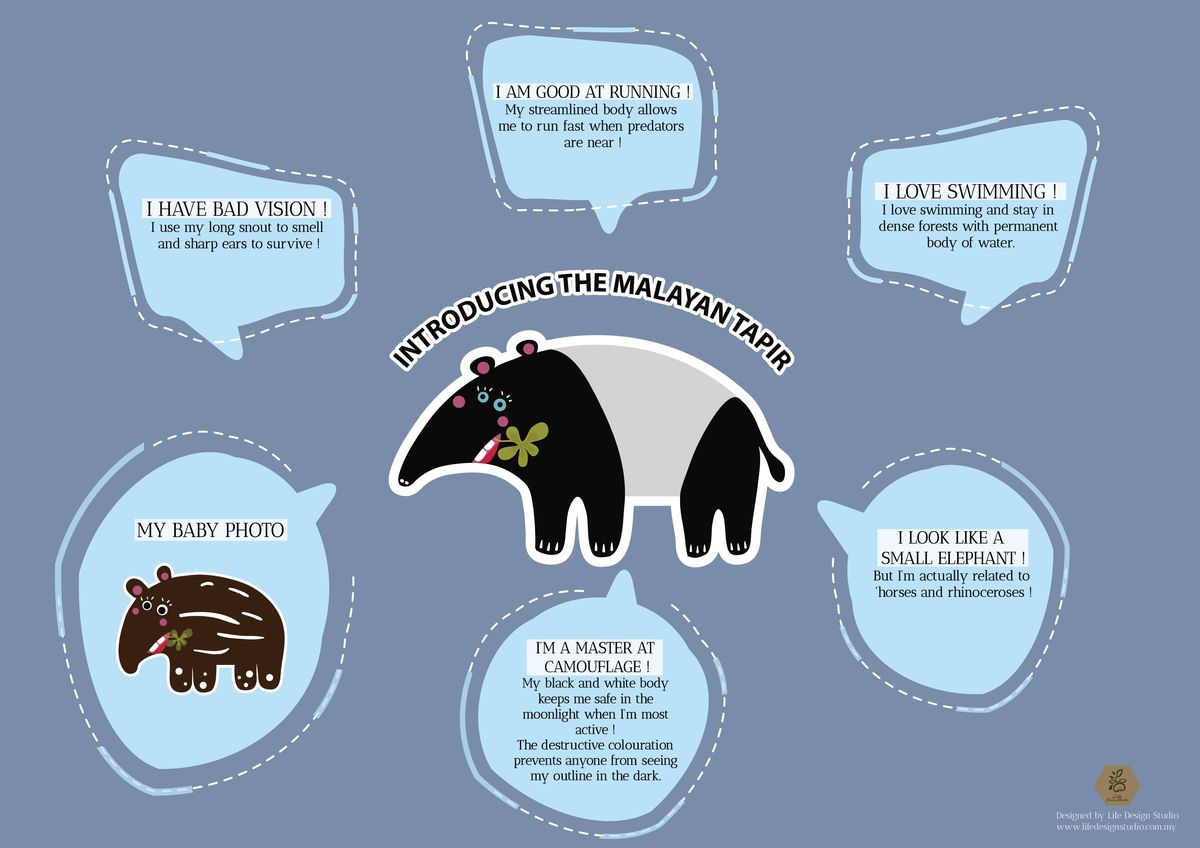 Hello friends, here's an infographic on the Malayan Tapir featuring Ah Riang The Happy Tapir! This one focuses on the physical aspects of the Malayan Tapir, they're very cute mammals that we everyone should learn more about.
Hope it helps with any educational endeavour and this picture is free for download.
Follow us on Instagram for more updates!
With Love,
the LDS team.