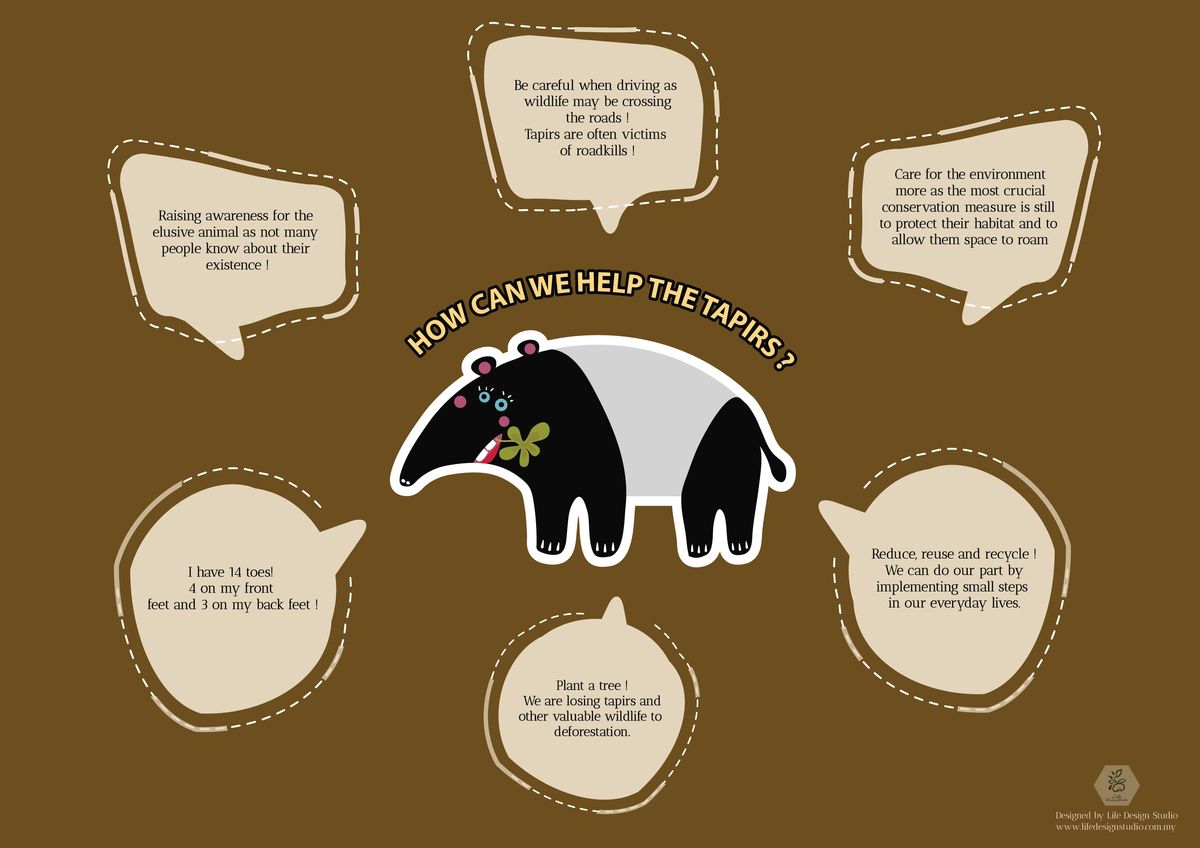 Hello friends, here's an infographic on the Malayan Tapir featuring Ah Riang The Happy Tapir!
How can we help the Malayan Tapirs? Here are some suggestions that we think can help with the effort, but do comment below to let us more methods to help build awareness and increase conservation efforts!
This picture is free for download and we hope it helps!
Follow us on Instagram for more updates.
With Love,
the LDS team.