Tanamera maternity care sets were designed according to traditional Malay pre and post birth therapies, which have helped new mothers cope with the stress after delivery for hundreds of years.
Such traditional products are a ritual, as they help soothe and calm the mind, which enhances recovery.
The elements of each product are 100% formulated from plant-based ingredients and made in Malaysia.
Cotton Abdominal Binder
Tanamera Prenatal Set (5 Items)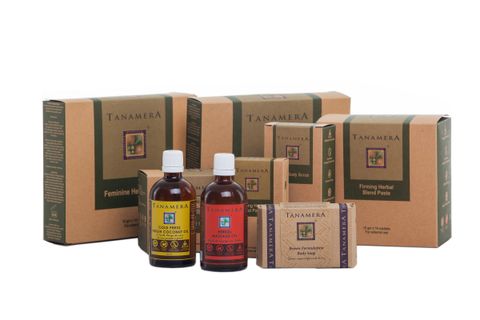 Tanamera Postnatal Set (10 Items)