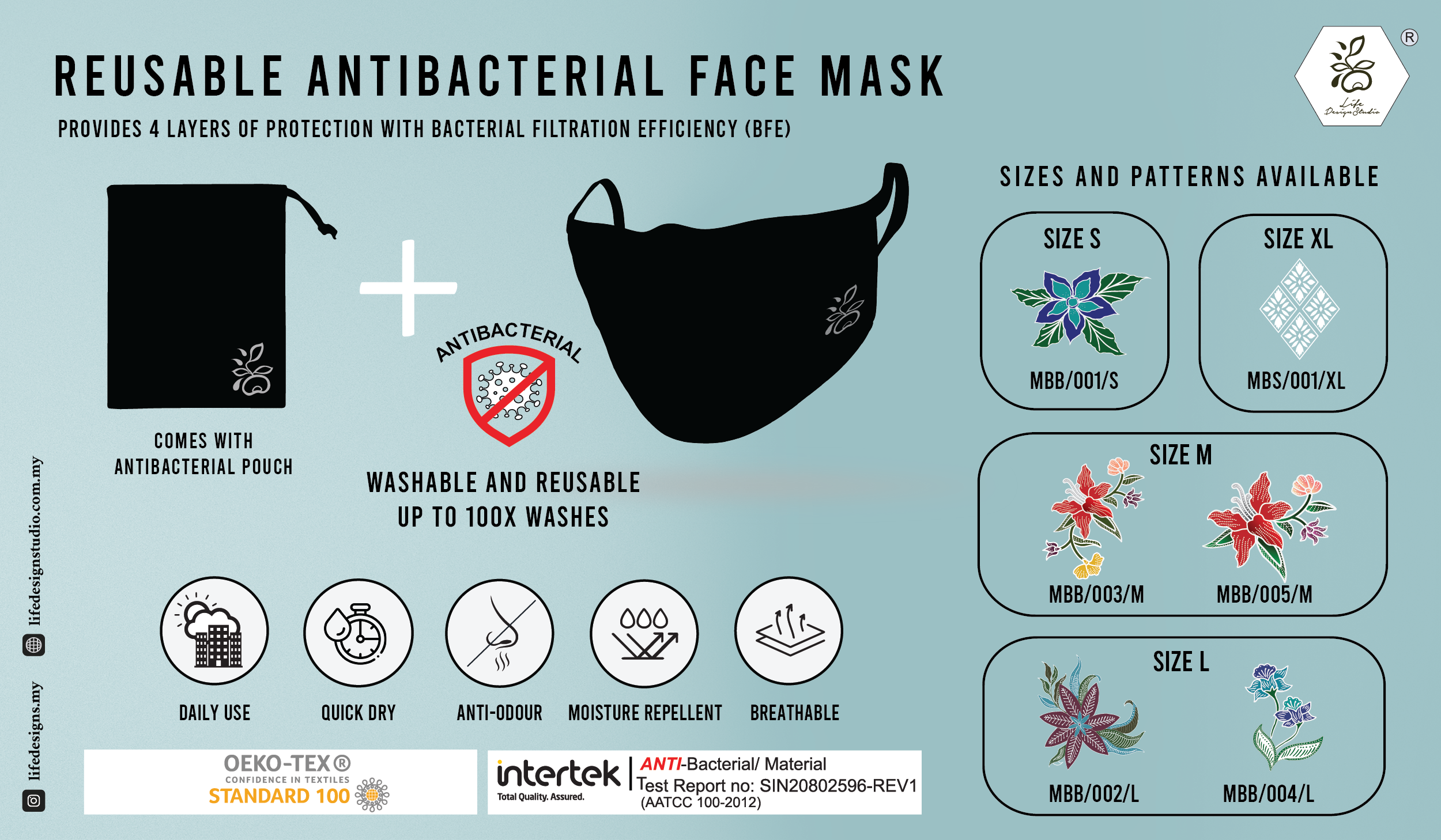 Keep your loved ones safe with our reusable antibacterial face mask!
We have tailored made our face masks to be suitable for kids age 4-7, 10 & below, teens and adults.
Provides 4 layers of protection with excellent Bacterial Filtration Efficiency (BFE).

The antibacterial microfiber has been certified by Intertek and Oeko-Tex.
The pattern on the face mask is inspired by the classic elements of batik.
This face mask set comes with its own antibacterial pouch. Now you can store your face mask with ease when you're outdoors.
Measurement is as the picture attached.
Handmade with love in Malaysia.
Worldwide shipping available.