Active Ingredients
100% Plant-Based and natural, our All Purpose Organic Fertilizer is a combination of Palm Oil Waste, Palm Oil Mill Residue and Functional Activated Microbes (F.A.M.).
F.A.M. combines natural organic materials with 6 microbes to provide the soil with sufficient nutrients while effectively reducing harmful microbes.

Why use Shamrock Fertiliser?
Truly Eco-Friendly and 100% Natural
Made from 100% plant-based raw ingredients i.e. recycled palm oil waste i.e. Empty Fruit Bunches (EFB), Decanter Cake, Palm Oil Mill Effluent (POME) etc. with no added chemicals, our products are Kids Safe, Pets Safe and of course, Eco Safe!
One solution for all with no hassle. No measuring, no mixing, just apply the required amount on top of soil and water generously every 2-3 weeks.
Suitable for all kinds of greens, herbs, plants, flowers, fruits, cactus, succulents and lawns. Also, our fertilizer can even be used in water for propagation!
No fear of Over-Fertilization
As our fertilizer is 100% plant-based with low NPK ratio of 3:3:3, you can now feed your plants without having to worry about accidentally "burning" them.
Odourless and Bacteria Free
It is important to take note that proper composting results in a product that is safe and pleasant to use.
Note: Although manure-based fertilizers contain soil friendly organisms, they may carry pathogens such as Salmonella, Cryptosporidium, Escherichia Coli etc. that are extremely hazardous to children and pets. If used on edible crops it may be hazardous to health
Good water retention capability
Water retained in the compost can be absorbed by plants when needed.
Acts as an effective soil conditioner
Softens soil for easier root penetration and faster root growth
Usage Guide
With NPK of 3:3:3, Shamrock Botanics All Purpose Organic Fertilizer is a complete and balanced food for your plants. Here is a general guide on how much to use.
Suitable for Edible Greens, Flowers, Fruits, Cactus, Succulents, Aquatic Plants and for propagation too.
Frequency: Once every 2 weeks
Application: Apply on top of soil and water thereafter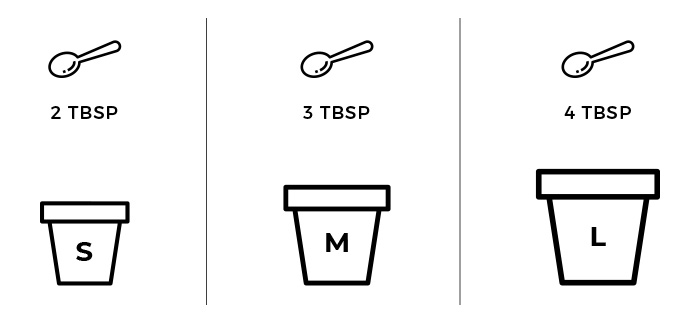 16