Woven Mask Extenders [Assorted colours]
"Inspired by the classic elements of batik and songket, extend your mask to comfort your ears"
You can now bring our mask extenders everywhere you go. Tie it on your bag, use it as a bracelet or even a hair tie. The secret lies in the loop!
Measurement (length of button to the other):
S: 18.5 cm
M: 19.5 cm
L: 22.5 cm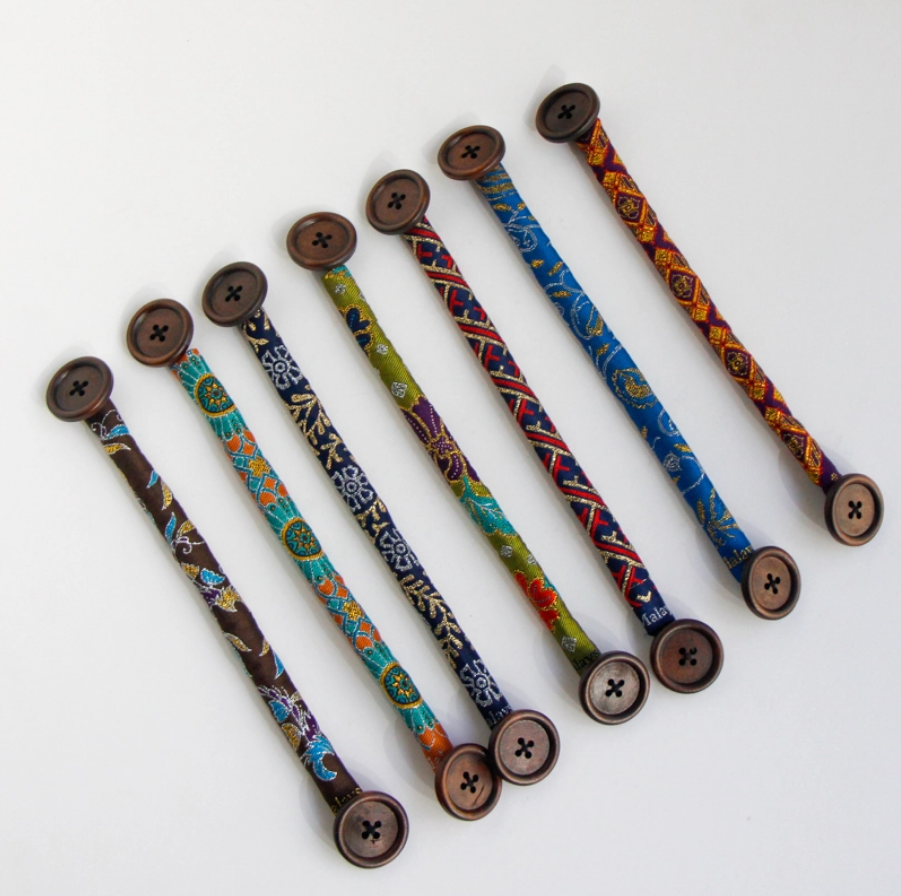 *Kindly indicate which pattern you like with reference to our bookmark patterns in the remarks section on the checkout page and we will try our best to match your colour preference
**Kindly note that all products are handmade and buttons may be different colours with every production which makes each piece uniquely yours